About Gregory Chin
Gregory Chin is an associate professor of political economy at York University, Toronto, Canada. He was formerly the inaugural China Research Chair at The Centre for International Governance Innovation, and led the project on the "BRICS, Asia and International Monetary Reform," partnered with the Asian Development Bank and Hong Kong Institute of Monetary Research. He is currently finishing a book manuscript on the political economy of renminbi internationalization. His research focuses on the PRC's rising financial and monetary influence, Asian regionalism, the BRICS, and global governance reform. Prior to joining York University in 2006, Dr. Chin was First Secretary at the Canadian Embassy in Beijing from 2003 to 2006, and was responsible for Canadian foreign aid to the PRC and North Korea. From 1999 to 2003, he served in Canada's Department of Foreign Affairs and International Trade, and the Canadian International Development Agency.
Author Archive | Gregory Chin
Finance sector development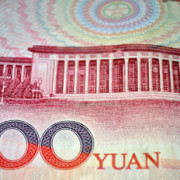 In the span of three weeks from late June to early July 2014, the central bank of the People's Republic of China (PRC) appointed three new RMB clearing banks successively for London (China Construction Bank), Frankfurt (Bank of China), and Seoul (Bank of Communications). The three new clearing banks join the existing group of RMB clearing banks of the Industrial & Commercial Bank in Singapore: and the Bank of China for Hong Kong, China; Macao, China; and Taipei,China.
Subscribe / Connect to Asia Pathways
Archives