About Douglas Guthrie
Dr. Doug Guthrie is Dean and Professor of International Business and Professor of Management at The George Washington University School of Business. He is a recognized expert in the fields of economic reform in the PRC, leadership and corporate governance and corporate social responsibility. Previously, Dr. Guthrie served as Professor of Management at New York University's Leonard N. Stern School of Business.
Author Archive | Douglas Guthrie
Finance sector development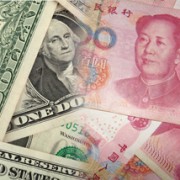 One benefit of the fragile yet continuing growth in the United States (US) economy over the last 12 months is the restraining effect it has had on US political leaders who regularly clamor for the US to punish the People's Republic of China (PRC) to raise the value of its currency. The PRC's exchange rate policy and the presumed threat it poses to US jobs has been a topic of debate in the US Congress for years. Critics of the PRC maintain that the US president, no matter what the political party, needed to staunch the flow of US jobs to the PRC by demanding that it increase the value of the renminbi or be punished by being labeled a currency manipulator.
Subscribe / Connect to Asia Pathways
Archives