About Denu Lemma Tsegaye
Denu Lemma Tsegaye is a researcher and consultant in international trade and development. Currently, he works as a senior lecturer at Arsi University in Ethiopia.
Author Archive | Denu Lemma Tsegaye
Industry and trade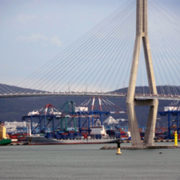 Since trade started being emphasized as a locomotive of growth, export promotion trade policies have become a popular option for countries in search of higher economic growth rates. East Asian countries in particular have witnessed a distinct success in terms of rapid economic growth after the adoption of outward-looking trade policies.
Subscribe / Connect to Asia Pathways
Archives