About Charles Wyplosz
Charles Wyplosz is professor of international economics at the Graduate Institute in Geneva where he is director of the International Centre for Money and Banking Studies. More information available at http://voxeu.org/index.php?q=node/7127.
Author Archive | Charles Wyplosz
Governance and public sector management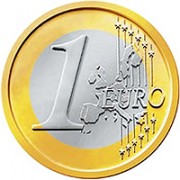 The crisis in the eurozone is critically important for Asia. At a distinguished speaker seminar at ADBI on 1 December 2011, three eminent European economists examined the crisis and put forward tentative solutions. In a post based on the seminar transcripts, one of the speakers, Charles Wyplosz, identifies some of the mistakes that have been made in the response to the crisis and puts forward three scenarios for its resolution. Since late 2009 the European debt crisis has worsened because of the wrong policy responses by European politicians. Some progress has been made but we are not yet there. We have a historic disaster with global implications on the way and unless a miracle happens I am pretty pessimistic about the future.
Subscribe / Connect to Asia Pathways
Archives