About Bhanoji Rao VV
Bhanoji Rao is a former Adjunct Professor, Lee Kuan Yew School of Public Policy, Singapore, and a Governing Board Member of GITAM and IFHE Universities, India.
Author Archive | Bhanoji Rao VV
Poverty, Social development and protection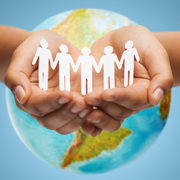 The coronavirus disease (COVID-19) has brought the world together, although in a somewhat disturbing manner. Every individual on the planet is hoping for relief from the pandemic via a cure for the afflicted and a vaccine for prevention. Notwithstanding the urgency of addressing this immediate problem, the world economy and society should use this challenge to undertake initiatives that last longer and hopefully forever.
Subscribe / Connect to Asia Pathways
Archives