About Robert Barro
Robert Barro is Professor of Economics at Harvard University.
Author Archive | Robert Barro
Economics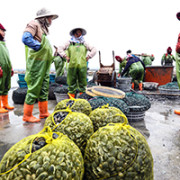 The PRC's diminished growth prospects have figured prominently in recent commentaries about global economic conditions and world stock markets (e.g. Frankel 2016). The general view, with which I concur, is that the PRC will grow in the future at a much slower rate than it has in recent decades. This growth slowdown will reduce international trade and has probably contributed already to the depression in oil prices (Blanchard 2016).
Subscribe / Connect to Asia Pathways
Archives