About Lotte Schou-Zibell
Lotte Schou-Zibell is a technical advisor in the sustainable development and climate change department of the Asian Development Bank.
Author Archive | Lotte Schou-Zibell
Finance sector development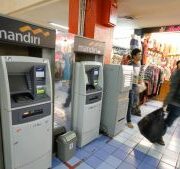 Due to innovations in financial technology and changes in the enabling environment, the number of financially excluded adults across Asia and the Pacific has dropped to about 1 billion. Increased access to affordable financial services can be a lever for Asians to smoothen consumption, manage risk and improve their lives through better savings options, access to credit, and cheaper payments or remittances.
Subscribe / Connect to Asia Pathways
Archives