About Hazwan Haini
Hazwan Haini is a lecturer in economics at the School of Business and Economics, Universiti Brunei Darussalam, Brunei Darussalam.
Author Archive | Hazwan Haini
Education, Information and Communications Technology, Poverty, Social development and protection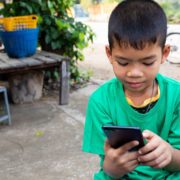 Addressing inequality requires a new strategy in today's modern age. Policy makers in Asia and the Pacific need to tackle a new form of inequality—the digital divide.
Subscribe / Connect to Asia Pathways
Archives