About Guntram Wolff
Guntram Wolff is the director of Bruegel, a European think tank specializing in economics. His research focuses on the EU economy and governance, fiscal policy, and global finance.
Author Archive | Guntram Wolff
Finance sector development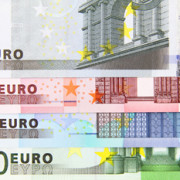 Over five years after the onset of the 2008 global financial crisis, the EU financial system remains in a fragmented state. Banks do not lend to each other across borders without asking for a significant premium. In the larger eurozone countries, cross-border retail banking remains a negligible source of credit and thus could not compensate for the dysfunctional interbank market. As a result, in many European countries, credit for households and businesses—who mostly rely on banks rather than capital markets for financing—remains costly and limited, inhibiting opportunities for economic growth in the region.
Subscribe / Connect to Asia Pathways
Archives