About Gerald Sun
Gerald Sun is Vice President of Asia Pacific Government Engagement at Mastercard.
Author Archive | Gerald Sun
Industry and trade, Information and Communications Technology, Private sector development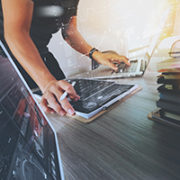 Small and medium-sized enterprises (SMEs) are the backbone of the Asian economy. They already account for over 95% of all businesses in Asia and employ an estimated 60% of the region's workforce (Mastercard and the Economist Intelligence Unit 2019). Hence, helping SMEs grow can translate directly into economic and workforce expansion.
Subscribe / Connect to Asia Pathways
Archives