Archive | Governance and public sector management
RSS feed for this section
Governance and public sector management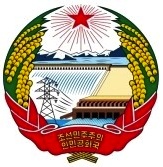 The death of North Korea's Marshal Kim Jong Il, the Lodestar of the 21st century, was sudden but not unexpected. The Dear Leader, as he was usually called, suffered a stroke in 2008, and aged significantly after that. Soon after the stroke, Kim Jong Il began to prepare for his eventual demise. In 2010 his third son, 28-year-old Kim Jong Un, was made a four-star general and soon began to be featured by the official media as a young genius of leadership. Simultaneously, Kim Jong Il's sister and her husband (both in their mid-60s), were promoted to top government positions—obviously on the assumption that they would act as regents for the young and inexperienced dictator should Kim Jong Il die soon.
Governance and public sector management
Today, ordinary people in villages and towns in many parts of Asia enjoy more freedom, choice and power than ever before. This is in large part due to the expansion of markets and elections to encompass growing numbers of consumers and citizens, along with the devolution of state power into local hands. Against this backdrop, considerable interest has focused on the role of "local elites" in Asia: "bosses and dynasties" in the Philippines, "goondas" in India, "village emperors and local mandarins" in Viet Nam and PRC. By maintaining monopolistic, authoritarian control over markets, state resources and votes, these local elites are seen to be blocking the emancipatory effects of globalization, democracy and decentralization.
Subscribe / Connect to Asia Pathways
Archives