About Kai Li
Kai Li is Senior Associate Dean, Equity and Diversity, UBC Sauder School of Business. University of British Columbia.
Author Archive | Kai Li
Economics, Education, Finance sector development, Governance and public sector management, Information and Communications Technology
B
y
Kai Li
. P
osted
August 17, 2017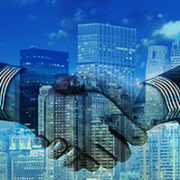 Technological innovation represents modern corporations' endeavors to develop and accumulate knowledge, and it has long been recognized as a catalyst for economic growth and productivity increase (Solow 1957; Romer 1986; Aghion and Howitt 1992) and as a key factor in the competitive advantages of nations (Porter 1998).
Subscribe / Connect to Asia Pathways
Archives