About KE Seetha Ram
KE Seetha Ram is a senior consulting specialist for capacity building and training projects at ADBI.
Author Archive | KE Seetha Ram
Health, Water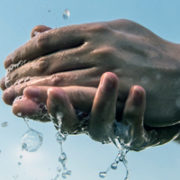 The coronavirus disease (COVID-19) has registered 959,116 deaths worldwide as of 21 September 2020. While the number is alarming, it is still not large compared with the 5.2 million children who died due to various causes in 2019, according to UNICEF. COVID-19 reminds us how much child mortality continues to be a significant challenge for global health and the global economy. In addition to the loss of human lives, the economic consequences are also significant.
Governance and public sector management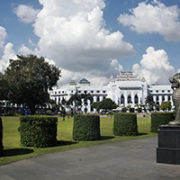 The coronavirus disease (COVID-19) has highlighted the importance of the civil service but has also, ironically, hindered its reform activities. Civil service personnel will have to work with government leaders to find the right balance between addressing public health and economic concerns and implementing policies for mitigating the effects of the pandemic. It is crucial that the civil service is equipped with the capacity and mindset to address this crisis.
Poverty, Social development and protection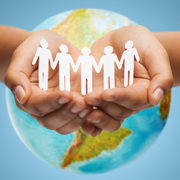 The coronavirus disease (COVID-19) has brought the world together, although in a somewhat disturbing manner. Every individual on the planet is hoping for relief from the pandemic via a cure for the afflicted and a vaccine for prevention. Notwithstanding the urgency of addressing this immediate problem, the world economy and society should use this challenge to undertake initiatives that last longer and hopefully forever.
Economics, Health, Social development and protection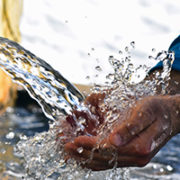 Medical experts and institutions tell us that a critical but simple lifesaving action to reduce vulnerability to COVID-19 is literally in our own hands—regular handwashing with soap. Public awareness efforts underscore the need for greater behavioral compliance.
Economics, Governance and public sector management, Industry and trade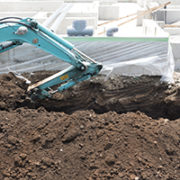 The landscape of Misato City in Japan has changed drastically in the last 35 years. In the 1980s, Shin-Misato Station was the Mushashino marshalling yard for freight services. Most of the land near the station was used for agriculture, but once residential houses increased and more people came to settle in the area the government built a passenger train station.
Governance and public sector management, Transport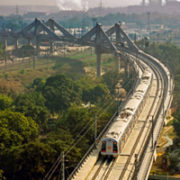 In India, the project to build the country's first 500-kilometer high-speed railway (HSR) from Mumbai to Ahmedabad is underway. For comparison, all top 10 economies in the world except the United States have constructed several HSR lines in the past 30 years. The People's Republic of China (PRC) alone has built nearly 28,000 kilometers of HSR in the past 20 years. Nevertheless, opinion makers in India are expressing contradicting views, questioning whether it is suitable for the country to develop expensive infrastructure such as HSR.
Transport, Urban development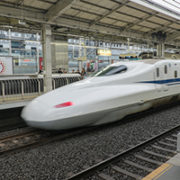 As we are increasingly relying on technical innovations to solve some of society's most complex problems, technological advancements such as artificial intelligence are contributing to new, modern modes of transportation, especially to enhancing safety. However, technology is only one of many critical factors for safety, and there is a need to understand the other factors.
Economics, Industry and trade, Information and Communications Technology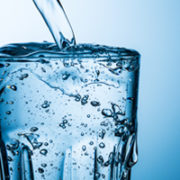 "Over-the-top" (OTT) service providers are referred to as so because they allegedly ride exclusively on top of the infrastructure laid by telecommunications service providers. Hidden behind the term OTT is the notion that such providers do not invest in the network infrastructure yet provide the same services as telecommunications service providers. While this may seem intuitive to some through a cursory examination of the marketplace, what such assertions fail to consider are the numerous "edge-of-the-network" investments by OTT service providers as well as the massive efficiency, flexibility, and propensity-to-scale inherent in OTT business models.
Economics, Transport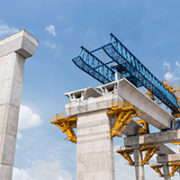 Such infrastructure projects would not be effective without proper operation and maintenance, and economic activities would be unsustainable without efficient infrastructure. The transport sector is an important component of any economy, and it is a crucial input for development. This is especially so in a globalized economy, where economic opportunities are increasingly related to the efficient mobility of people, goods, and information.
Transport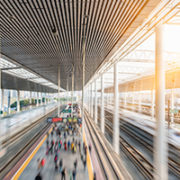 Since its inception in Japan in 1964, high-speed rail (HSR), and its impact on the economy, has received attention from policymakers worldwide. Early HSR development was more of a race to go faster, and the early success led policymakers around the world to believe in the power of HSR for catalyzing growth.
Subscribe / Connect to Asia Pathways
Archives