About Santi Setiawati
Santi Setiawati is a master's student at the Graduate School of Public Policy, University of Tokyo, and an intern at the Asian Development Bank Institute.
Author Archive | Santi Setiawati
Finance sector development, Governance and public sector management, Health, Regional cooperation and integration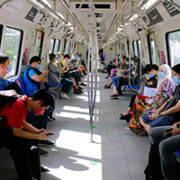 The Association of Southeast Asian Nations (ASEAN) is making strong efforts to maintain financial stability amid the coronavirus disease (COVID-19) pandemic, mostly through national financial emergency measures for each member state. As a region, ASEAN has not yet formed a regional financial safety net to deal with a crisis like COVID-19.
Subscribe / Connect to Asia Pathways
Archives