About Veronica Wee
Veronica Wee is a capacity building and training associate at ADBI.
Author Archive | Veronica Wee
Economics, Infrastructure, Social development and protection, Transport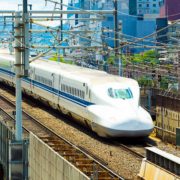 Comprehensive infrastructure projects have proven to be efficient in reducing poverty, community burdens, and production costs and raising competitiveness within and between regions. However, investment in specific forms of infrastructure can help balance the trade-offs between huge infrastructure demand and scarce financial resources, especially in developing countries.
Subscribe / Connect to Asia Pathways
Archives