About Ganeshan Wignaraja
Ganeshan Wignaraja is Advisor in the Economic Research and Regional Cooperation Department at the Asian Development Bank, and prior to that was Director of Research at Asian Development Bank Institute.
Author Archive | Ganeshan Wignaraja
Regional cooperation and integration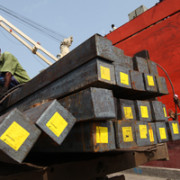 South Asian and Southeast Asian economies have all embraced an outward-oriented development strategy, albeit to different degrees. The result has been an impressive increase in international trade, foreign direct investment (FDI) inflows, and significant productivity improvements, which in turn have contributed to important socio-economic gains. Indeed, some of these economies have delivered among the most striking economic performances in the world.
Finance sector development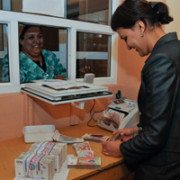 This article assesses the case for promoting financial education in Asia. It argues that the benefits of investing in financial education can be substantial. Data are limited, but indicate low financial literacy scores for selected Asian countries. As economies develop, access to financial products and services will increase, but households and small and medium-sized enterprises (SMEs) need to be able to use the products and services wisely and effectively. More effective management of savings and investment can contribute to overall economic growth. Moreover, as societies age and fiscal resources become stretched, households will become increasingly responsible for their own retirement planning. Asia's evolving experience suggests that more national surveys of financial literacy are needed and that coherent, tailored national strategies for financial education are essential for success.
Industry and trade, Regional cooperation and integration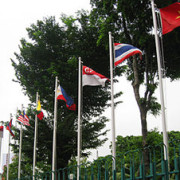 A pressing policy question facing Association of Southeast Asian Nations (ASEAN) leaders at their summit in April 2015 and beyond is whether the ASEAN Economic Community (AEC) can be sustained without more effective institutions. This article explores the link between achieving the AEC agenda and institutional effectiveness. To remedy the implementation gridlock, it proposes reforms to the leadership and the technical level of ASEAN bodies, prioritization of new institutions, an effective monitoring mechanism, and an empowered ASEAN Secretariat.
Industry and trade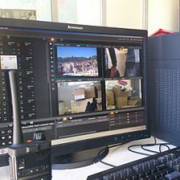 After over a gloomy decade of inconclusive talks, a small but important step was taken in early December 2014 to finish the Doha Round negotiations of the World Trade Organization (WTO). In 2015 and beyond, actions to arrive at a Doha Round Agreement should be accompanied by embracing new plurilateral trade agreements within the WTO. This move can benefit growth and development in Asia. This article reviews the outlook for the WTO Doha Round and examines the case for plurilateral trade agreements for Asia.
Industry and trade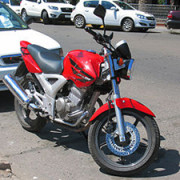 Latin America is firmly on the economic radar of Asia in the post-global financial crisis world economy. Both Asia and Latin America have grown faster than the world economy. As Figure 1 shows, during 2009–2013, annual average growth was 4.6% in Asia, 2.4% in Latin America, and 1.9% for the world economy. Trade between the two regions has grown significantly, reaching a historic high of over half a billion dollars in 2014 (see Figure 2). This figure is projected to increase to $750 billion by 2020. Increased trade has prompted a flurry of diplomatic activity. In July 2014 the President of the People's Republic of China (PRC), Xi Jinping, visited Argentina, Brazil, Cuba, and Venezuela. Shortly afterward, Japanese Prime Minister Shinzo Abe visited Brazil, Chile, Columbia, and Mexico. Pledges of trade, foreign direct investment (FDI) and foreign aid accompanied these high-level visits.
Industry and trade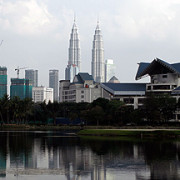 Regionalism in Asia led by global value chains (GVCs) and free trade agreements (FTAs) has increasingly put the spotlight on small and medium-sized enterprises (SMEs). As one of Asia's success stories in internationalization, Malaysia offers interesting insights. Drawing on research on Malaysian enterprises, this article examines the characteristics of SMEs which have successfully internationalized by participating in GVCs and FTAs and explores their policy implications. It seeks to improve our understanding of the internationalization of SMEs in Asia and contribute to the scant literature.
Economics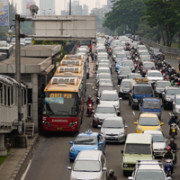 In 2007, the 10-member Association of Southeast Asian Nations (ASEAN) bloc adopted the goal of creating an integrated economic region—termed the ASEAN Economic Community (AEC)—by December 2015. However, concerns have been expressed that the regional integration project's 2015 deadline will be missed due to an overly ambitious timeline and too many ill-thought-out initiatives. With the AEC deadline looming, this article critically assesses the progress that has been made, charts some of the main challenges, and suggests the next steps for the AEC.
Industry and trade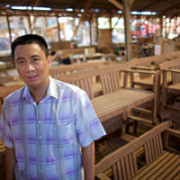 Small and medium-sized enterprises (SMEs) are a very important part of Asia's economy. In this article, we explore SMEs and their financing issues with respect to the performance of SMEs in international trade, based on the sample of more than 8,000 companies across the People's Republic of China (PRC) and Association of Southeast Asian Nations (ASEAN) member states. The discussion is derived from a recent Asian Development Bank Institute (ADBI) working paper (Jinjarak, Mutuc, and Wignaraja 2014).
Industry and trade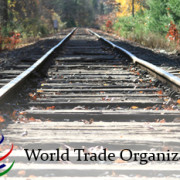 After several days of grueling negotiations the Ninth WTO Ministerial Conference in Bali, Indonesia, in December 2013, adopted the Bali Package aimed at mainly streamlining global trade. However, this is only the first step toward a Doha deal and much work remains to re-formulate a post-Bali agenda, as well as reform of the WTO to restore its relevance as a key pillar of multilateral trade relations.
Industry and trade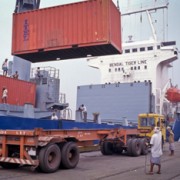 Mega regional trade deals are in vogue in a fragile world economy as a means to spur trade and growth. Asia's mega regional trade deal—the Regional Comprehensive Economic Partnership (RCEP), which includes India—is quietly being negotiated. But it deserves more press because the RCEP would create the world's largest trading bloc and have major implications for Asian countries and the world economy. India is an important player in the RCEP negotiations but some Indian businesses are concerned about the prospect of further Indian trade with, particularly imports from, the People's Republic of China (PRC). What would the RCEP cover and will Indian business benefit? What are the barriers to success and what should be done to overcome the hurdles?
Subscribe / Connect to Asia Pathways
Archives