Tag Archives | solar power
Video Blog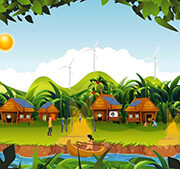 The efficiency of solar power cells and lower cost of storage batteries means it has become possible for isolated villages and whole islands to generate their own electricity off-grid. Indeed, in the aftermath of two hurricanes that struck Puerto Rico, Elon Musk tweeted that independent solar power linked to batteries could rebuild that island's entire electricity system.
Economics, Education, Finance sector development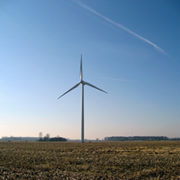 The Fukushima Daiichi nuclear disaster was an energy accident at the Fukushima No. 1 Nuclear Power Plant in Fukushima, Japan, initiated primarily by the tsunami that followed the Tohoku earthquake on 11 March 2011 and led to a nuclear shutdown in the country. Japan substituted the loss of nuclear power with fossil fuels, such as oil, gas, and coal, and became more dependent on their imports and consumption.
Subscribe / Connect to Asia Pathways
Archives