Tag Archives | Ranjeeta Mishra
Energy, Governance and public sector management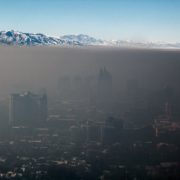 Air pollution in the cold countries of Central Asia is particularly high during winter due to the consumption of solid fuels for space heating. Evidence-based policy recommendations are needed to facilitate the transition from solid fuel consumption to the use of cleaner fuels for residential heating and cooking, particularly in Kazakhstan and the Kyrgyz Republic. This is important not only for improving health conditions for the inhabitants and visitors in these countries but also for reducing the life-threatening health hazards arising from indoor cooking and heating.
Climate change, Finance sector development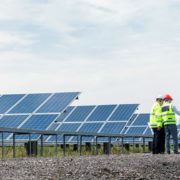 The mobilization of climate finance is critical for limiting global warming to within 1.5°C and preventing catastrophic climate change (IPCC 2018). Annual green investments totaling $1.5 trillion are needed (United Nations 2017). Despite the falling cost of renewable energy technologies, energy investments remain dominated by investments in fossil fuels. In Asia and the Pacific, annual investments fell after 2017 and until 2020 remained below the 2017 level.
Energy, Regional cooperation and integration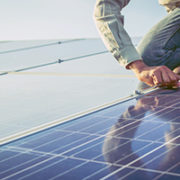 Experts are increasingly acknowledging the vulnerability of the global solar photovoltaic (PV) value chain due to the concentration of manufacturing capacity in only a few countries, such as the People's Republic of China (PRC) (Zhai 2020). In Japan, although solar power comprised only 7% of the country's total power generation in 2018, it contributed to one-third of power from renewable sources. Given this high share of solar power in renewable energy sources, disruption in the availability of solar PV may have adverse consequences on the sustainability of renewable energy power generation.
Subscribe / Connect to Asia Pathways
Archives