Tag Archives | income inequality
Economics, Governance, Regional Cooperation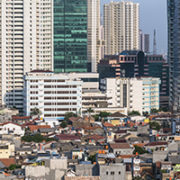 Income inequality is one of the most profound social, economic, and political challenges of our time. A survey conducted by Pew Research Center (2014) found that more than 60% of worldwide respondents regard the gap between the rich and the poor as a major concern. Piketty (2014) draws the unequivocal conclusion that growing inequality between the rich and the poor—between the owners of capital and the rest of society—is the normal state of affairs under capitalism, and that periods of decreasing inequality, such as during a post-war boom, are the exception, not the rule.
Economics, Poverty Reduction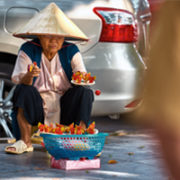 Economic development and growth entail large-scale structural transformation of economies. Many Asian and African economies are now undergoing such structural transformation—typically from agriculture to manufacturing and service sectors. This transformation inevitably involves reallocation of workers from the primary sector to the manufacturing and service sectors. One of the important questions arising is whether such growth led by structural transformation helps the poor. On the one hand, growth may lift people out of poverty and therefore improve living standards for everyone. On the other hand, growth may increase income inequality by benefiting the rich more than the poor.
Subscribe / Connect to Asia Pathways
Archives