Tag Archives | connectivity
Agriculture and natural resources, Infrastructure, Regional cooperation and integration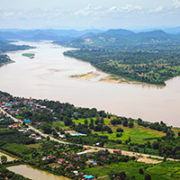 Rapid economic development in recent decades has transformed Southeast Asia and prepared the region to join international production networks, which allow greater exports of manufacturing products, textiles, and other primary high-quality valued added products to the international market. This economic development has been achieved thanks to investments from around the globe into the region as a result of a favorable labor force, connectivity and innovation growth, and regional political stability as driven by the Association of Southeast Asian Nations (ASEAN) vision.
Economics, Industry and trade, Regional cooperation and integration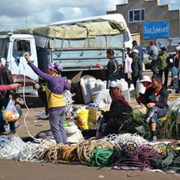 One of the most daunting challenges for the countries participating in the Central Asia Regional Economic Cooperation (CAREC) program is how to create decent, sustainable jobs. For far too long, many CAREC countries have relied on the capital-intensive extractives sector to drive their economic growth. However, the slowing down of the global economic growth and reduced commodity prices resulted in the substantial increase in unemployment, especially among the youth.
Subscribe / Connect to Asia Pathways
Archives