Archive | Social development and protection
RSS feed for this section
Social development and protection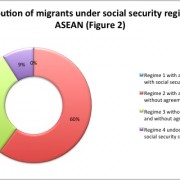 The movement of workers within the ASEAN region has been on the rise over the last two decades. In Malaysia, for example, the number of foreign workers grew from less than 250,000 in 1990 to more than 2 million in 2007, about 67% of whom come from ASEAN countries. Singapore, Brunei Darussalam and Thailand have become major labor recipients, while the other ASEAN countries are labor senders (Figure 1). However, the ease of labor flows within ASEAN is not matched by the portability of migrants' social security benefits. Some hosting countries have nationality conditions or minimum residency requirements that prevent migrants from participating in social security schemes.
Social development and protection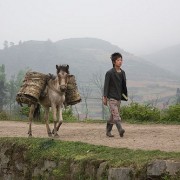 The PRC needs to redirect money away from increasing its external reserves and toward spending on education, health care, and affordable housing to improve the well-being of its citizens. The PRC would benefit greatly from an exchange rate regime characterized by a multiple-currency, basket-based reference rate, and a reasonably wide band. Greater exchange rate flexibility would allow more decoupling between PRC and US interest rates, helping the People's Bank of China (PBOC) to implement monetary policy that is best for the nation. The PRC's exchange rate interventions to sustain the export-oriented thrust of the economy are not helpful to the nation for several reasons.
Subscribe / Connect to Asia Pathways
Archives