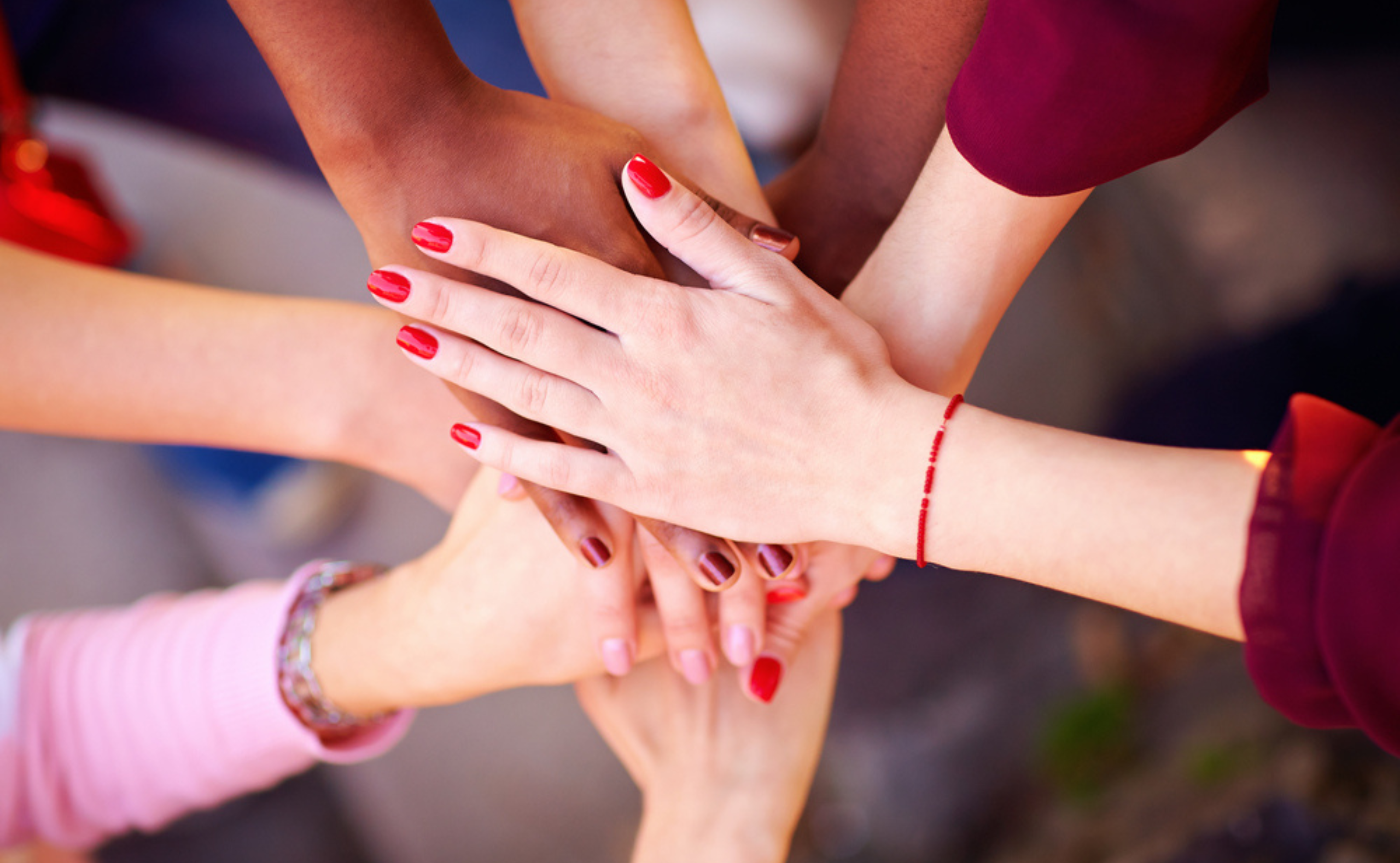 International Women's Day, 8 March, is an opportunity to remind the world of the importance of empowering women and raising awareness of the challenges they face and have overcome. It is a timely occasion to draw attention to the continuing prevalence of domestic violence against women, a scourge that is often underreported and remains behind closed doors.
There is no "true" number that reflects all cases of family abuse. A UNODC report explains that "half of the women who have experienced violence have never told anyone at all," meaning that the reported data are just a fraction of the real picture (UNODC 2021). Moreover, in many countries, statistics on cases of partner violence are collected improperly or not collected at all. The issue of domestic abuse is not a minor problem but a public health disease that affects, and will continue to affect, millions of women around the globe. We should remember that this issue is not a concern for women only—it affects many children who witness domestic violence in their families and often become the victims of abuse themselves. This can cause serious risks to their long-term physical and mental health (Modi, Palmer, and Armstrong 2014).
According to recent global research conducted by UN Women, around 30% of women have experienced domestic violence from their partners at least once (World Health Organization 2021a), while around 55% of women living in Asia have experienced partner violence in their lifetimes (Yoshihama et al. 2020). Findings reveal that only 40% of victims of family violence ask for support, and those women who do, prefer to seek help from their friends and family members, while only 10% of women report the issue to law enforcement bodies (UNODC 2021).
The number of women who have experienced family violence is higher among women living in low-income countries  (UNODC 2021). 37% of women and girls living in least-developed countries have been subject to partner violence (UN Women, n.d.), and 33%–51% of women living in Sub-Saharan Africa, South Asia, and the Pacific are exposed to partner violence (World Health Organization 2021b). The highest statistics of domestic violence are in India (35%), Timor Leste and the People's Republic of China (38%), and Bangladesh and Fiji (over 50%) (UN Women, n.d.). Tragically, some cases come to light only when partner violence results in the death of a woman.
In 2017, 20,000 women were killed by their partners in Asia, and this figure is reported to be even larger in Africa (UN Women, n.d.). Globally, in 2020, more than 81,000 women were killed as a result of family violence. Today, one girl or woman is killed every 11 minutes by her intimate partner. UNODC (2021) reports that this number has increased due to the coronavirus disease (COVID-19) pandemic and its consequences.
The COVID-19 pandemic shed new light on the issue of partner violence and the need to address and prioritize it. Lockdowns and barriers to accessing vital public support services became a big challenge for women, causing an increase in the number of domestic violence reports and exacerbating the overall risk factors for violence against women. There are several factors that contributed to this, including being locked up with their abusers, financial and mental stress, and isolation. For instance, in the Kyrgyz Republic, travel restrictions and lockdowns prohibited victims of domestic violence from relocating to their family homes in other regions, and social distancing requirements and financial burdens caused cases of family violence to rise (Kurmanbekova 2020). In fact, the pandemic uncovered gaps in the protection system from domestic violence. As UN Women reports, 45% of women and young girls experienced a form of violence during the pandemic (UN Women 2022).
Despite the striking statistics, we should acknowledge the efforts and commitments made by governments, nongovernment organizations, and international donor organizations to stop family violence. It is difficult to believe, but in the 1970s, only one country accepted domestic violence legislation. Today, over 127 countries have various laws to protect victims from partner abuse (UN Women 2022). East Asia and the Pacific have the largest number of countries to have accepted domestic violence legislation as a positive step in ensuring the security of women. For example, in the Philippines, where the litigation process is said to be expensive with many procedures, policy makers amended legislation so that victims of domestic violence can receive protection orders free of charge and all women get immediate legal assistance. The country accepted the domestic violence law to improve the reporting process and state responses and allow the victims of partner violence to get compensation from their perpetrators (Klugman 2017),  which is lacking in many countries. In another case, in Sri Lanka, a special program was initiated to screen partner abuse at the community level by providing training to health workers to monitor family violence. In a similar program in India in 2002, local women volunteers were recruited to ensure community mobilization and family outreach to monitor family abuse. The Bangladesh government's Women Friendly Hospital Initiative provided special medical care and psychological and social assistance to pregnant women and survivors of family abuse (Pande et al. 2017).
In addition to various initiatives and the implementation of domestic violence legislation, many governments have also ratified important conventions and international treaties focusing on the elimination of discrimination and violence against women, such as the Convention on the Elimination of All Forms of Discrimination Against Women (CEDAW). 186 countries have ratified the convention, agreeing to take responsibility and undertake measures to eliminate discrimination against women and girls. Among those countries are Afghanistan, Bangladesh, Bhutan, India, Maldives, Nepal, Pakistan, Sri Lanka, and many others. But why are domestic violence cases not decreasing despite the efforts? Many governments "suffer" from their inability to ensure the safety of their women because of poor implementation of the laws, inadequate allocations of financial resources to implement domestic violence laws and policies, limited awareness of the laws, and other reasons that fuel impunity to family violence.
Recommendations for addressing family violence
The United Nations (UN) has always been vocal about the importance of addressing family violence, and its agencies regularly publicize research and recommendations related to the issue. The 2022 Report of the Secretary-General (UN Women 2022) calls for states to address all the gaps in domestic violence legislation and fully ensure capacity-building and training for law enforcement bodies to effectively tackle cases of partner abuse. The UN encourages a "zero-tolerance" policy to eliminate partner violence and encourage victims to report abuse. Governments are responsible for providing vital social services to victims of domestic violence, including legal, social, and psychological assistance. Moreover, the UN urges the collection of reliable statistical data on the evidence and cases of domestic violence (UN Women 2022). There are many more recommendations, which are especially important when addressing specific regions and countries. Moreover, almost all the existing research and reports on family abuse provide important recommendations for decision-makers, donors, and NGOs.
Family violence originates from childhood and goes on from generation to generation, perpetuating its acceptance and normalization. Besides having legislation in place, it is crucial to address domestic violence by changing people's mindsets. Social norms need to change toward non-violent relationships and the empowerment of women. It is essential to foster this mindset through the educational system from childhood, thereby building a society that is kind and respectful to each other irrespective of gender, beliefs, or social groups. Further, empowering children in schools and homes with equality and their rights and making them strong and resilient will help reduce domestic violence and other forms of abuse, such as the trafficking of women and children, the burden of family care, and employment and wage discrimination. Of course, this should be aided by legislation, law enforcement, and access to vital services.
References
Klugman, J. 2017. Gender-Based Violence and the Law. World Bank.
Kurmanbekova, A. 2020. Women Risk Domestic Violence during Kyrgyzstan's Lockdown. 8 April. Human Rights Watch.
Modi, M. N., S. Palmer, and A. Armstrong. 2014. The Role of Violence against Women Act in Addressing Intimate Partner Violence: A Public Health Issue. Journal of Women's Health 23(3): 253–259.
Pande, R. P., P. Nanda, K. Bopanna, and A. Kashyap. 2017. Addressing Intimate Partner Violence in South Asia: Evidence for Interventions in the Health Sector, Women's Collectives, and Local Governance Mechanisms. New Delhi: International Center for Research on Women.
UN Women (n.d.). Facts and Figures: Ending Violence against Women, https://www.unwomen.org/en/what-we-do/ending-violence-against-women/facts-and-figures (accessed 26 February 2023.
UN Women. 2022. Intensification of Efforts to Eliminate All Forms of Violence against Women and Girls. 18 August.
United Nations Office on Drugs and Crime (UNODC). 2021. Killings of Women and Girls by Their Intimate Partner or Other Family Members. UNODC.
World Health Organization 2021a, Violence against women (https://www.who.int/news-room/fact-sheets/detail/violence-against-women), March 9, 2021, World Health Organization, Geneva, Switzerland
World Health Organization. 2021b. Devastatingly Pervasive: 1 in 3 Women Globally Experience Violence. 9 March.
Yoshihama, M., C. Dabby, and S. Luo. 2020. Domestic Violence in Asian & Pacific Islander Homes. Asian Pacific Institute on Gender-Based Violence.