About Steve Finikiotis
Steve Finikiotis is a principle and senior advisor at Osprey, a US firm that enables leading companies to develop global markets and step-up international revenues. He has advised global leaders and worked extensively in Africa, Asia, Europe, and the Americas.
Author Archive | Steve Finikiotis
Regional cooperation and integration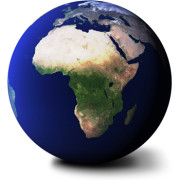 As economic power shifts from West to East, one of the key players affecting Asia's rise is Africa. But as is often the case with Africa, it is often overlooked. So much is written about the rise of the BRICS countries. Indonesia, Mexico, and Turkey have recently been added to the global growth trackers' lists. But what about Africa?
Subscribe / Connect to Asia Pathways
Archives