About Stacie Nevadomski Berdan
Stacie Nevadomski Berdan is an international careers expert and award-winning author; her latest book is Raising Global Children. She counsels companies on global issues, and speaks frequently on college campuses on the topic of global careers.
Author Archive | Stacie Nevadomski Berdan
Regional cooperation and integration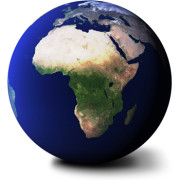 As economic power shifts from West to East, one of the key players affecting Asia's rise is Africa. But as is often the case with Africa, it is often overlooked. So much is written about the rise of the BRICS countries. Indonesia, Mexico, and Turkey have recently been added to the global growth trackers' lists. But what about Africa?
Gender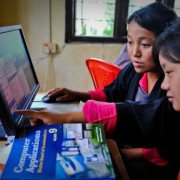 In the next 50 years, most economic growth worldwide will take place outside the G7 countries. But that's only half the story. Who are the people who will be the driving force for this growth? Many will be women. But too seldom conversations about economic growth turn a blind eye to gender issues, despite the fact that women comprise more than half of the global economy, 40% of the global workforce (Commonwealth Workforce Council), and $20+ trillion in financial spending worldwide (International Finance Corporation 2011). Women have a multiplier effect as consumers, building markets as they make the majority of purchase decisions in households. The question is not whether women will contribute to the future global economy but by how much – and where.
Subscribe / Connect to Asia Pathways
Archives