About Nimesh Salike
Nimesh Salike joined International Business School Suzhou (IBSS) at Xi'an Jiaotong-Liverpool University as a lecturer in June 2011. Prior to that, he was a Research Associate at the Asian Development Bank Institute. He obtained his PhD and MA from Waseda University, Tokyo.
Author Archive | Nimesh Salike
Finance sector development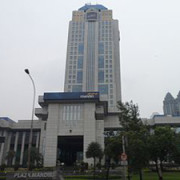 The global financial crisis of 2007–2009 underlined the need for central banks and financial regulators to take a macroprudential perspective on financial risk, i.e., to monitor and regulate the buildup of systemic financial risk in the economy as a whole, as opposed to simply monitoring the condition of individual financial institutions (microprudential regulation). This has been highlighted in numerous reports, e.g., G30 (2009), IMF (2009), Brunnermeier et al. (2009), and TdLG (2009). The regulatory response to this in advanced economies, under the guidance of the G20 and the Financial Stability Board, has tended to focus on strengthening the liability side of banks' balance sheets by enforcing stricter capital adequacy requirements, including the introduction of a countercyclical buffer and the introduction of liquidity requirements (see, e.g., BIS 2010a).
Subscribe / Connect to Asia Pathways
Archives