About Naoko Nemoto
Naoko Nemoto is a financial economist at ADBI and a professor at the Graduate School of Business and Finance, Waseda University, Tokyo.
Author Archive | Naoko Nemoto
Economics, Finance sector development, Information and Communications Technology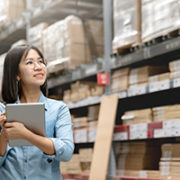 Small and medium-sized enterprises (SMEs) play a vital role as a driving force in economies around the world, especially in Asia. SMEs in the Association of Southeast Asian Nations (ASEAN) region are estimated to comprise more than 98% of the total number of enterprises, and they contribute to around 40% of gross domestic product.
Subscribe / Connect to Asia Pathways
Archives