About Rajat Rastogi
Rajat Rastogi is a Professor at the Indian Institute of Technology, Roorkee.
Author Archive | Rajat Rastogi
Economics, Transport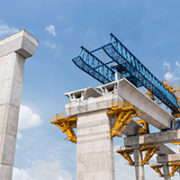 Such infrastructure projects would not be effective without proper operation and maintenance, and economic activities would be unsustainable without efficient infrastructure. The transport sector is an important component of any economy, and it is a crucial input for development. This is especially so in a globalized economy, where economic opportunities are increasingly related to the efficient mobility of people, goods, and information.
Subscribe / Connect to Asia Pathways
Archives