About Qin Gou
Qin Gou is an associate professor in the School of Finance, Central University of Finance and Economics in Beijing, People's Republic of China.
Author Archive | Qin Gou
Economics, Finance sector development, Governance and public sector management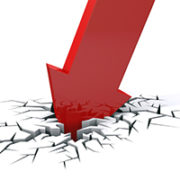 The People's Republic of China (PRC) has been liberalizing its financial system for nearly 4 decades. While it now has a comprehensive financial system with a large number of financial institutions and large financial assets, its financial policies are still highly repressive. These repressive financial policies are now a major hindrance to the PRC's economic growth (Huang and Wang 2011).
Subscribe / Connect to Asia Pathways
Archives