About Paul D. McNelis
Paul D. McNelis is Robert Bendheim Chair, Department of Finance, Gabelli School of Business, Fordham University.
Author Archive | Paul D. McNelis
Finance sector development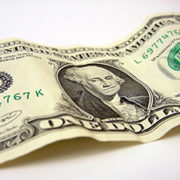 The Federal Open Market Committee, the official policy making body of the Board of Governors of the Federal Reserve System (Fed), announced the long-awaited increase, or liftoff, in the federal funds rate of 0.25% just over a year ago in December 2015. This action represented the beginning of a "return to normalcy" from the period since 2008 when the Federal Reserve had been operating at the zero lower bound. With the liftoff already 1 year behind us, market watchers widely expect continued, even abrupt, increases in United States (US) interest rates in the coming year.
Subscribe / Connect to Asia Pathways
Archives