About Michael Laps
Michael Laps is the co-founder and director of Yoghurt Digital, an Australian-based digital marketing agency.
Author Archive | Michael Laps
Information and Communications Technology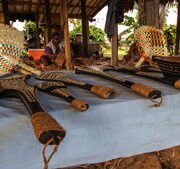 More than ever before, Pacific firms are moving online. Will this increase e-commerce? This online activity is particularly good news in 2016, as the Pacific has witnessed an 8.2% jump in tourism arrivals. According to Pacific niche exporters, tourists constitute the majority of their overseas customers, often by visiting the seller's website after they return home to seek out more information or re-order souvenirs.
Subscribe / Connect to Asia Pathways
Archives