About Joseph Gagnon
Joseph Gagnon is a senior fellow at the Peterson Institute for International Economics.
Author Archive | Joseph Gagnon
Economics, Finance sector development, Governance and public sector management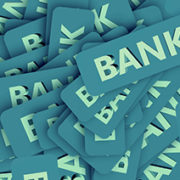 In a new paper, Unconventional Monetary Policy in the Asian Financial Crisis: Seeing the Crisis through Post-2008 Eyes, we reassess some of the policies central banks used during the Asian Financial Crisis of 1997–1998 in light of the responses of some advanced-economy central banks to the North Atlantic Financial Crisis of 2008. Public funding of bank recapitalizations in Thailand and the extraordinary purchase of equities in Hong Kong, China have elements of the unconventional monetary policy known as quantitative easing (QE) that has received so much attention in major advanced economies in recent years.
Subscribe / Connect to Asia Pathways
Archives