About Thierry de Longuemar
Thierry de Longuemar is the vice president of finance and risk management of the Asian Development Bank (ADB). He previously served as vice president of finance and administration, a position he assumed in November 2011. He served twice as ADB treasurer and, in between, was vice president of finance at the African Development Bank. A French national, he has held a variety of positions in investment banks and has a Master in Business Administration from ESSEC in Paris.
Author Archive | Thierry de Longuemar
Finance sector development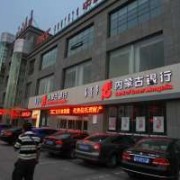 Over the past several decades, we have seen how the People's Republic of China's (PRC) high economic growth and increasing economic integration with other countries have led to a dramatic increase in the PRC's clout in global output and trade. Just look at the facts. The PRC is the world's second largest economy, accounting for 12% of global gross domestic product in 2013. It is also the world's largest exporter and second largest importer, accounting for about 12% of world trade in 2013. Attracting more than $110 billion in foreign direct investment (FDI) in 2013, the PRC is the world's largest developing country recipient of FDI inflows. It is also the world's largest holder of FX reserves, with a total of $3.8 trillion in reserves at the end of 2013.
Subscribe / Connect to Asia Pathways
Archives