About Shujiro Urata
Shujiro Urata is a visiting fellow at ADBI, Tokyo, and senior research advisor to the president of the Economic Research Institute for ASEAN and East Asia, Jakarta.
Author Archive | Shujiro Urata
Economics, Governance and public sector management, Industry and trade, Private sector development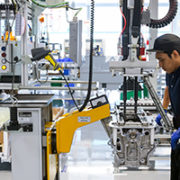 The world has been witnessing the active construction of global value chains (GVCs) by multinational corporations (MNCs) in recent decades. According to the World Bank (2020), the share of GVC trade in world trade increased rapidly from approximately 40% in 1990 to over 50% in 2007 before declining somewhat after the global financial crisis in 2007–2008. MNCs fragment production processes into various stages and locate them in various countries and places where the particular stages can be conducted most efficiently, or at least cost, in order to achieve an efficient production system.
Regional cooperation and integration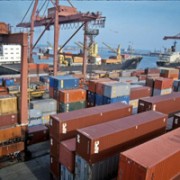 Time is running out for Japan to join the Trans-Pacific Partnership Agreement (TPP), as the negotiating countries aim to conclude the talks before the Asia-Pacific Economic Cooperation (APEC) meeting in October this year. Although former Japanese Prime Minister Yoshihiko Noda had expressed strong interest during his tenure in joining the TPP negotiations, his successor, Prime Minister Shinzo Abe, has not expressed similar sentiments as the Liberal Democratic Party (LDP) took a cautious stance on the TPP during Japan's December 2012 general election. The TPP is a high-standard and comprehensive trade agreement under negotiation by Australia, Brunei Darussalam, Canada, Chile, Malaysia, Mexico, New Zealand, Peru, Singapore, the United States (US), and Viet Nam.
Subscribe / Connect to Asia Pathways
Archives