About Shigehiro Shinozaki
Shigehiro Shinozaki is a senior economist at the Economic Research and Regional Cooperation Department of the Asian Development Bank.
Author Archive | Shigehiro Shinozaki
Economics, Governance and public sector management, Health, Private sector development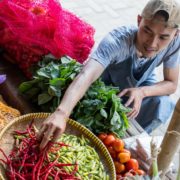 A critical challenge in achieving inclusive growth is to formalize informal firms and non-contract-based employees.
Governance and public sector management, Health, Industry and trade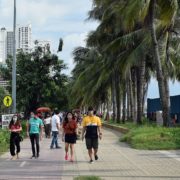 The National Capital Region (NCR) and four provinces in the Philippines have returned to enhanced community quarantine (ECQ) since 29 March 2021 due to surging cases of the coronavirus disease (COVID-19). The ECQ is the strictest measure for prohibiting the movement of people for nonessential purposes and strengthening curfews. The Philippine government moved to the ECQ, or lockdown, to contain the spread of COVID-19 quickly after the pandemic was identified in March 2020.
Subscribe / Connect to Asia Pathways
Archives