About Ritu Jain
Ritu Jain is President of the Asia-Pacific Alliance of Rare Disease Organisations and a faculty member at the School of Humanities, Nanyang Technological University, Singapore.
Author Archive | Ritu Jain
Governance and public sector management, Health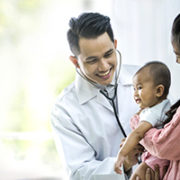 Unlike the coronavirus disease (COVID-19), few people will have heard of the rare disease Epidermolysis Bullosa (EB). It is an inherited genetic condition that affects the skin and can be fatal during infancy or early childhood for those suffering from its most severe forms. The condition causes the skin, both outside as well as inside the body, to blister and tear easily. Since the skin is unable to withstand normal wear and tear, it gets repeatedly wounded and the cells can become cancerous.
Subscribe / Connect to Asia Pathways
Archives