About P. Kumar Mallikarjunan
P. Kumar Mallikarjunan is a professor in the Food Science and Nutrition Department, University of Minnesota.
Author Archive | P. Kumar Mallikarjunan
Agriculture and natural resources, Health, Social development and protection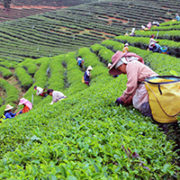 Much of the displaced labor force from urban centers is moving back to rural homes due to closures from restrictions put in place to combat the coronavirus disease (COVID-19). It is important that this displaced labor force is put in a working environment and kept engaged, specifically in the agricultural sector, so that such the young and energetic in the workforce are not left out. A disgruntled labor force without financial support might turn to unwanted or illegal activities.
Subscribe / Connect to Asia Pathways
Archives