About Naqeeb Ur Rehman
Naqeeb Ur Rehman is assistant professor at Hazara University Mansehra, Pakistan.
Author Archive | Naqeeb Ur Rehman
Economics, Finance sector development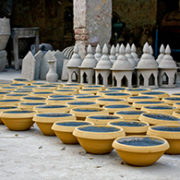 Small and medium-sized enterprises (SMEs) play a vital role in the economic growth of a country. Specifically, in developing countries where poverty, unemployment, low income per capita, low literacy rate, and high inflation and interest rates can hinder economic growth, SMEs contribute significantly to the national income and provide employment opportunities (Moktan 2007). However, SMEs have low survival rates than large firms because of resource constraints.
Subscribe / Connect to Asia Pathways
Archives