About Krishnamurthy V. Subramanian
Krishnamurthy V. Subramanian is Associate Professor of Finance and Executive Director, Centre for Analytical Finance, Indian School of Business.
Author Archive | Krishnamurthy V. Subramanian
Industry and trade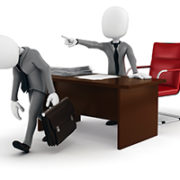 The appropriate degree of government intervention in private contractual relationships, particularly in employment law, remains a fraught public policy issue. In arguing the detrimental effects of laws that prevent employers from terminating labor contracts with employees, flexible labor market conditions in the United States (US)—exemplified by the common-law "employment-at-will" doctrine—are often contrasted with the rigidities engendered by employment protection provisions in several European countries.
Subscribe / Connect to Asia Pathways
Archives