About Joni Jupesta
Joni Jupesta was recently appointed as a science advisor at PT Sinar Mas Agro Resources and Technology Tbk (SMART) in Jakarta, Indonesia, and, since 2013, has been a visiting research fellow at United Nations University in Tokyo, Japan. He is the project leader of "Low Carbon Urban Infrastructure Investment: Cases of China, Indonesia, and Japan" funded by the Asia-Pacific Network for Global Change Research (APN). Prior to that, he worked as a postdoctoral fellow at United Nations University soon after finishing his PhD in management science and technology from Tohoku University in Japan. He has received several international awards, among others the Green Talent Award from the German Federal Ministry of Education and Research in 2012, the Mitra Award from the APN in 2013, and the Brown International Advanced Research Institute (BIARI) Seed Grant Award from Brown University in 2014.
Author Archive | Joni Jupesta
Energy, Environment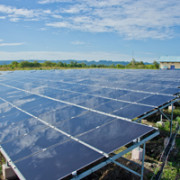 The concept of "green growth" has been connected to the "green economy for sustainable development and poverty reduction," which is the first theme of the Rio+20 United Nations Conference on Sustainable Development (UNCSD). In addition, making cities and human settlements inclusive, safe, resilient, and sustainable is becoming one of the 17 sustainable development goals proposed by the Open Working Group on Sustainable Development Goals targeted to replace the United Nations Millennium Development Goals which will expire in 2015.
Subscribe / Connect to Asia Pathways
Archives