About Ian Buchanan
Ian Buchanan is a senior executive adviser at Booz & Company, a leading global consulting firm.
Author Archive | Ian Buchanan
Regional cooperation and integration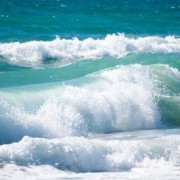 "Those who cannot remember the past are condemned to repeat it," said philosopher George Santayana. The aim of this paper is to draw lessons from Asia's supposed "growth miracle" by disaggregating when, where—and why—growth occurred to better understand the roles of exogenous factors versus domestic policy choices. Our thesis is that the post-World War II "miracle" growth shared by many regional economies was a result of a unique set of circumstances linked not to their "Asian-ness"—but to exogenous, geo-political, developments and, in particular, to the Cold War. The Cold War was a battle for ideological leadership in political and economic domains between two nuclear powers who grew to accept a status quo based on the principle of mutual assured destruction (MAD).
Subscribe / Connect to Asia Pathways
Archives