About Devashish Mitra
Devashish Mitra is Professor of Economics and Cramer Professor of Global Affairs at the Maxwell School of Citizenship and Public Affairs, Syracuse University, United States.
Author Archive | Devashish Mitra
Economics, Poverty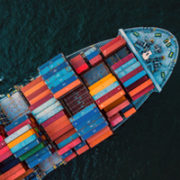 Even though in aggregate, trade leads to economic gains, it almost always creates winners and losers. To design appropriate social protection policies, it is important to know the identities of these winners and losers. These policies need to be in place for equity reasons as well as to build and sustain support for free trade.
Subscribe / Connect to Asia Pathways
Archives