About Claude Bodart
Claude Bodart is an international advisor at the Center for Ageing, Beijing Normal University.
Author Archive | Claude Bodart
Health, Information and Communications Technology, Population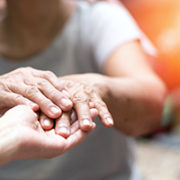 The rapid pace of aging in developed and developing countries, especially in Asia, requires data for informed decision-making to ensure the well-being of aging populations. But for many countries, data for sound policy-making, planning, and investment targeting have not been available. This has led to piecemeal public policies with little sense of priority.
Subscribe / Connect to Asia Pathways
Archives