About Andrei Lankov
Andrei Lankov is a historian of Korea and professor at Kookmin University, Seoul. He is a life-long observer of North Korea and has published a number of books on North Korea's past and present, including North of the DMZ.
Author Archive | Andrei Lankov
Governance and public sector management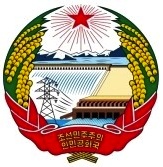 The death of North Korea's Marshal Kim Jong Il, the Lodestar of the 21st century, was sudden but not unexpected. The Dear Leader, as he was usually called, suffered a stroke in 2008, and aged significantly after that. Soon after the stroke, Kim Jong Il began to prepare for his eventual demise. In 2010 his third son, 28-year-old Kim Jong Un, was made a four-star general and soon began to be featured by the official media as a young genius of leadership. Simultaneously, Kim Jong Il's sister and her husband (both in their mid-60s), were promoted to top government positions—obviously on the assumption that they would act as regents for the young and inexperienced dictator should Kim Jong Il die soon.
Subscribe / Connect to Asia Pathways
Archives