Tag Archives | Facebook
Finance sector development, Governance and public sector management, Information and Communications Technology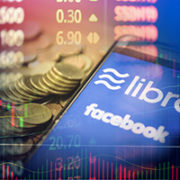 There are currently over 2,000 crypto assets like Bitcoin that can be exchanged for goods and services in many countries anonymously, instantaneously, and at any time. These emerging forms of private sector money, or crypto currencies, provide their own units of account and are based on ledger technology such as blockchain which makes the falsification of transaction data difficult. Unlike cash, transactions using crypto assets are also technically traceable and a positive or negative interest rate can be charged, potentially improving the effectiveness of monetary policy.
Information and Communications Technology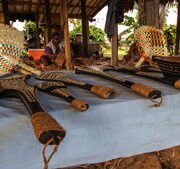 More than ever before, Pacific firms are moving online. Will this increase e-commerce? This online activity is particularly good news in 2016, as the Pacific has witnessed an 8.2% jump in tourism arrivals. According to Pacific niche exporters, tourists constitute the majority of their overseas customers, often by visiting the seller's website after they return home to seek out more information or re-order souvenirs.
Subscribe / Connect to Asia Pathways
Archives