Tag Archives | climate change mitigation
Energy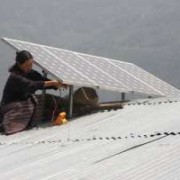 As we gather this week for the 2015 Asian Clean Energy Forum, the context for our meeting has changed greatly from that of last year. We have seen a dramatic drop in the price of oil, which has sent shockwaves through the entire energy sector. Volatility is the new normal, and, for a sector known for its conservative outlook, this drives those at the forefront of the energy challenge to re-evaluate traditional norms. However, we see that it is not just price shocks that keep energy leaders awake at night: extreme weather and large-scale accidents/disruptions top the list of issues facing energy leaders in Asia.
Finance sector development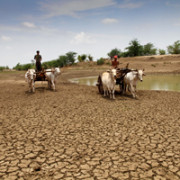 Many Asian countries have set ambitious targets for climate change mitigation. Governments all over the region are devising green growth strategies, aiming to reconcile economic growth with low carbon emissions as well as trying to limit other forms of environmental degradation such as soil, water, and air pollution. What is needed is no less than a "green transformation" to put green growth at the heart of development (OECD 2013). To achieve such a green transformation, large investments will be needed in renewable energy generation, energy efficiency, smart transportation networks, and many other areas that will help the shift toward sustainable patterns of production and consumption.
Subscribe / Connect to Asia Pathways
Archives