About Yot Teerawattananon
Yot Teerawattananon is a founding leader of the Health Intervention and Technology Assessment Program (HITAP).
Author Archive | Yot Teerawattananon
Health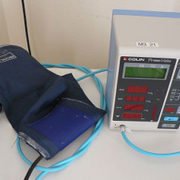 When we talk about the cost of being obese, many people will imagine the personal spending due to obesity, e.g. special clothing, housing, and transportation that may be different from the requirements of non-obese people, or even the medical expenses arising from obesity-related illnesses. Some people may also consider the cost of becoming obese, such as excessive consumption of high-calorie foods and sweetened beverages.
Subscribe / Connect to Asia Pathways
Archives