About Sanchita Basu Das
Sanchita Basu Das is an ISEAS Fellow and is Lead Researcher (Economic Affairs) at the ASEAN Studies Centre, ISEAS, Singapore.
Author Archive | Sanchita Basu Das
Industry and trade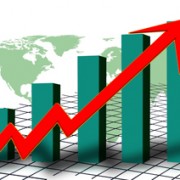 According to a report by the Asian Development Bank (2008), "Asia's economies are increasingly vital to each other and to the world. Asia's output today roughly equals that of Europe or North America, and may well be 50% larger than theirs by 2020, in terms of purchasing power parity." Moreover, with both the US and Europe continuing to post low GDP growth of 1% to 2.5% annually, the center of the recovery has shifted to Asia. These factors became apparent during the November 2012 ASEAN summit, when Asia saw two different approaches to trade liberalization. One is the ASEAN-led Regional Comprehensive Economic Partnership (RCEP) and the other is the US-led Trans-Pacific Partnership (TPP).
Subscribe / Connect to Asia Pathways
Archives