About James McGann
James G. McGann, Ph.D., is the assistant director of the International Relations Program and director of the TTCSP at the University of Pennsylvania. He conducts research on the trends and challenges facing think tanks and policymakers around the world and provides advice and technical assistance to think tanks, governments and public and private donors on how to improve the quality and impact of policy research. He is also a senior fellow at the Foreign Policy Research Institute, a think tank based in Philadelphia.
Author Archive | James McGann
Governance and public sector management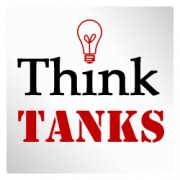 The growth of public policy research organizations, or think tanks, over the last few decades has been nothing less than explosive. Not only have these organizations increased in number, but the scope and impact of their work have also expanded dramatically. The potential of think tanks to support and sustain responsible governments and civil societies is far from exhaustive as policymakers worldwide face a common problem of bringing expert knowledge to bear in their decision making.
Subscribe / Connect to Asia Pathways
Archives