About Ganeshan Wignaraja
Ganeshan Wignaraja is Advisor in the Economic Research and Regional Cooperation Department at the Asian Development Bank, and prior to that was Director of Research at Asian Development Bank Institute.
Author Archive | Ganeshan Wignaraja
Industry and trade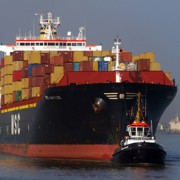 Asian economies face important policy challenges regarding the use of free trade agreements (FTAs): primarily their scope and their impact on regionalization trends. These topics are the front line of contemporary negotiations and of interest to policymakers. This column examines these challenges based on new data on the business impacts of FTAs and contents of existing FTAs. It also discusses political economy considerations of FTA consolidation in Asia and its potential connection with North America and Europe. Asia's rise as the "global factory" over the past several decades was underpinned by outward-oriented development strategies and multilateralism. FTAs, as trade-policy instruments in the region, were largely absent until the 1990s.
Industry and trade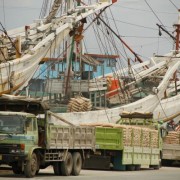 Slowing growth and rising unemployment sometimes induce economies to become more inward-oriented with restrictive policies. Indonesia shows early signs of such tendencies and its future growth may be at risk. The experience of high performing East Asian economies, however, suggests that outward-oriented policies and infrastructure investment support sustainable growth. Indonesia's growth slowed to 6.2% in 2012 from 6.5% in 2011. Its growth in the previous decade was below 6%. A slight dip notwithstanding, a turnaround seems to be continuing in this resource-rich economy once seen by the West as a basket case of crony capitalism during the 1997–1998 Asian financial crisis.
Industry and trade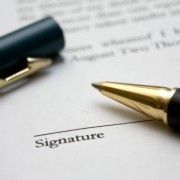 Deep free trade agreements (FTAs) are key to trade-led growth in Asia. Deep FTAs can support a comprehensive regional agenda for liberalization covering reductions in barriers to goods and services trade as well as opening new areas beyond the current purview of WTO negotiations (like investment, trade facilitation, competition, government procurement and intellectual property). Deep agreements can also help lock in structural reforms at national-level and promote implementation of second generation reforms. Accordingly, deep FTAs are useful for opening markets and removing obstacles to the spread of production networks throughout Asia and the Pacific. The depth of FTAs among Asia's developing giants—the People's Republic of China (PRC) and India—is a topical issue.
Governance and public sector management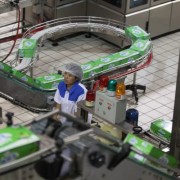 The escalating Eurozone crisis and signs of spluttering world growth have put Asia and its manufacturing enterprises into the spotlight again. Part of Asia's rapid trade-led growth over several decades is associated with production networks and a regional division of labor. An expanding literature suggests that the region's trade is increasingly made up of growing intraregional trade in intermediate inputs (Athukorala 2011). Production activities are increasingly being geographically fragmented across countries and linked by a dense network of trade in intermediate goods (Baldwin 2008). Small- and medium-sized enterprises (SMEs) are viewed as the backbone of national economic development in many Asian economies, accounting for the majority of firms and a large share of employment (Harvie 2010).
Industry and trade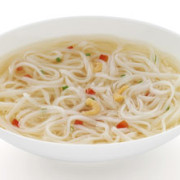 East Asia's attitude toward free trade agreements (FTAs) has changed. Slow progress in global trade talks has led to a surge in FTAs across Asia. With the World Trade Organization (WTO) Doha Round trade talks stalled, Asian countries see FTAs as a way of liberalizing trade and investment and sustaining economic recovery. The number of signed and implemented FTAs in the region has increased from three in 2000 to more than 60 in 2012, sparking concerns about an Asian "noodle bowl" of agreements. Critics worry about overlapping rules of origin (ROOs) requirements, which may be costly to business, especially small and medium-sized enterprises (SMEs), and argue that this wave of agreements will undermine the multilateral liberalisation process. A search for pragmatic and innovative ways to untangle the noodle bowl of Asia's free trade agreements is needed.
Subscribe / Connect to Asia Pathways
Archives