About Danny Gabay
Danny Gabay is a co-director of
Fathom
. He came to the role with background as a UK and European economist at JP Morgan. He joined JP Morgan from the Bank of England, where he was one of the authors of the Inflation Report. Prior to that, he was a government economic adviser. He worked on capital projects in the NHS, and later ran a macroeconomic briefing unit at the Department of Trade and Industry, which involved writing and coordinating economic speeches for Michael Heseltine and other government ministers.
Author Archive | Danny Gabay
Finance sector development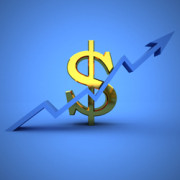 In the eyes of many commentators, the US dollar's reign as the global reserve currency is under threat from two angles. The first comes from within the US—a permanent deficiency in demand or secular stagnation; and the second from the People's Republic of China (PRC), and in particular from a fully convertible yuan. In a recent seminar tour, which covered the Asia and the US, including the Asian Development Bank Institute, we spelled out why these fears are overdone. Far from being in decline, the US is in the ascendancy in our view. We summarize these arguments here.
Subscribe / Connect to Asia Pathways
Archives